Rema Or Olamide – Fans Compares Two Celebrities On Twitter; Is It Even Worth It?, A ridiculously laughable comparison originated from a source we couldnt trace on twitter earlier today.
According to what we understand from the conversations on twitter; Olamide, who is arguably Nigeria's greatest rapper of all-time was said to not be has good as Rema, has only one hit. When Olamide was 19, he had already released 'Eni Duro' and Rema doesn't even have anything that big.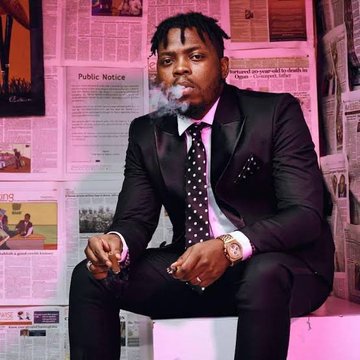 You know the most hilarious part of this journey, everybody is just catching feelings. Yet, there's seldom any tweet from any account credible account that explicitly says Rema is better than Olamide. Accounts typing that level of comedy seem like catfish pages. But then, all the influencers have been tweeting fake angry tweets against the comparison.
Everyone has been catching feelings. Since this looks like a MAVIN PR Stunt, it is well-hatched. They banked on the 'mumu-ness' of Twitter NG and they're getting fully served. This is arguably the biggest use of reverse influencing ever. Instead of hyping Rema with influencers, the PR manager has influencers start a fake conversation with no visible origin. Mad oooooooo
Here are some of the best reactions from this melee;
Stfu, is it by having plenty albums? Olamide has 7 albums but yesterday's Rema is bigger than him…Davido got singles bigger than people's albums, FALL,IF,BLOW MY MIND ETC

— Junimill got suspended …😋 (@IamJunimill) November 3, 2019
Rema is better than Olamide who has been consistent for 8years, won nearly 30 awards, the Greatest Indigenous Rapper ever, the Lord of Street Hop with over 50 Hit Songs. When Olamide was dropping Bars on Yung Erikina, Rema was still drinking Cerelac ffs 😡

— King Nonny 👑 (@Zaddy_nomso) November 4, 2019
Olamide – Eni duro at 19 is bigger than Rema's entire present career.

— Valar Morghulis (@viccetti) November 4, 2019
Since Rema is bigger than Olamide…

Fireboy is Bigger than Davido

Mayorkun is bigger than Don Jazzy

Crayon is Bigger than Wizkid

Blaqbonez is Bigger than Burna Boy

Zlatan is Bigger than MI

Nigeria is Bigger than Canada

Shebe we are all mad Ni…

— Duke of Ibadan 🀄️ (@AsiwajuLerry) November 4, 2019
Whoever said REMA is bigger than OLAMIDE, just remember how many artists attained stardom because of Olamide. You'll just wake up, smoke and tweet! Low-budget Daddy freeze!

— DRIVING SCHOOL DROPOUT ™🌍 (@eniturn) November 4, 2019